It's too bad - despite a good ensemble, this production didn't able to elevate me. Alfred Kim definitely did her role as Calaf very well and his "Nessun dorma" succeeded. Our Turandot, Catherine Foster, is a good singer on her role, as we expected and at the same time demanded by this role, although she is still far from extraordinary.
This production falls on the concept. Seems a little cheap and tried too hard to present the modern full-force-tyrant-version English-royalty-like version of Turandot, the setting is simply dull. For me, the classic Chinese-galore-and-glamour, such as the Met production with Andris Nelsons, still fits the opera way better than any stupid so-called "innovations" on the interpretation of such operas like Turandot with specific backgrounds and strong visual settings.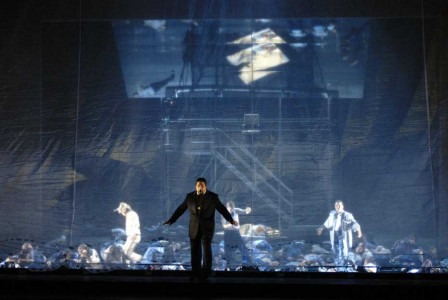 Very decent production that was only saved by the greatness of Maestro Puccini himself. Viva Puccini and may his legacy lives forever and more.
Rating: 5/10