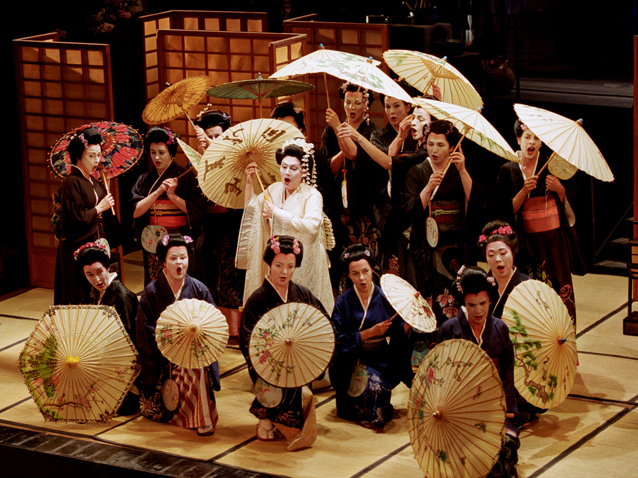 We all know the story and we all know it's a very "romantic" opera. And how come you resist "Un Bel Di"?
The praise went to Elizabeth Caballero, our Cio-Cio-San, who was able to fit the character. Her wittiness, her tragic life, her passion, and finally her death. Her performance is an ecstasy of vocal brilliance.
The chorus ensemble of house also serves as a proud partner all along.
the set itself is pretty simple, focuses on the house of Cio-Cio-San with a bit of changes here and there, matching the story line.
A great ending where the whole stage closed upfront with black, and it's only Madama Butterfly and her son, just a few moments before her suicide. It's definitely the peak of the feelings.
Rating: 8/10