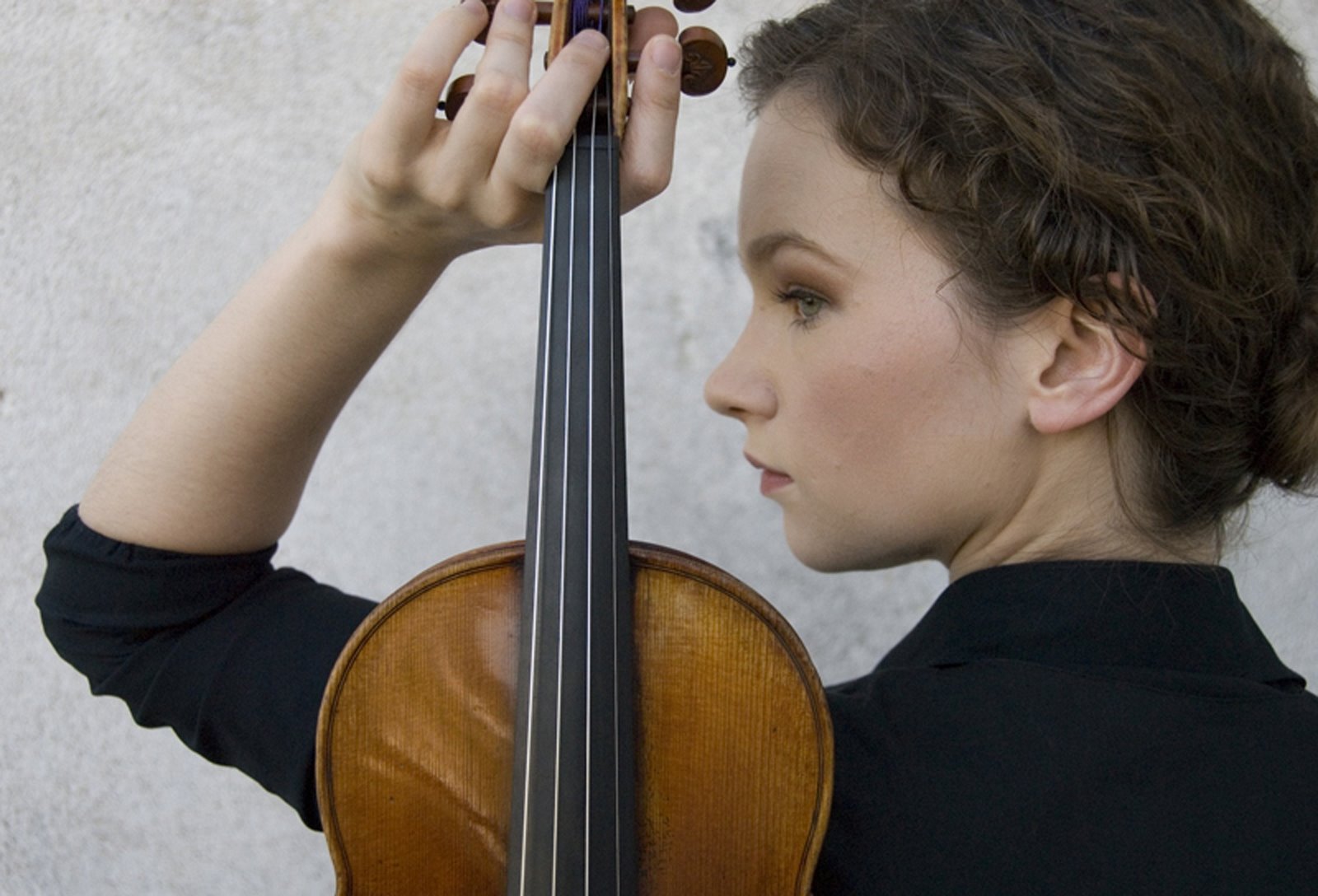 Sonata for solo violin No. 1 in G minor BWV 1001
Ludwig van Beethoven
Violin Sonata No. 2 in A major Op. 12 No. 2
Johannes Brahms
Scherzo from the
F-A-E Sonata
plus a selection of short pieces by modern composers*
*It's a lie. Actually this part is the "main" pieces of the concert. Famous pieces by big composers mentioned above are only "fillers", because this is a concert in the "conservative" Germany and nobody's going to Philharmonie, watching you playing "New Music".
Along with Cory Smythe, Hahn presented her latest project/competition: In 27 Pieces - The Hilary Hahn Encores, a collection of encores that are written for and dedicated to her. I would totally buying the CD if they're (absolutely) recorded. *Early 2014, here I come*
Lera Auerbach - Speak, Memory
Jennifer Higdon - Echo Dash
Soren Nils Eichberg - Levitation
Avner Dorman - Memory Games
Einojuhani Rautavaara - Whispering
Christos Hatzis - Coming To
Max Richter - Mercy (German entry!!)
I myself, as a fan of "New Music" really enjoyed the night. "Whispering" is very interesting! "Levitation" and "Mercy" are my highlights... That old man next to me just grumbled, coming only to listen Bach's.
Technically, Hahn's no doubt beyond excellent. These encore pieces that she played very personal and "intimate" made the night even more wonderful. Meanwhile Smythe on piano delivers a very good interpretation, but Hilary shines too bright, you can't see other person on stage. *Sorry*
After seeing Hilary Hahn and being familiar with her musicality, I have one word to describe her: INNOVATION. I can't wait of what comes next.
Rating: 8/10